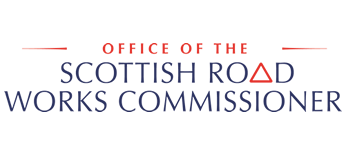 The SRWC is currently seeking to recruit two Compliance Officers to join his team in Edinburgh. This is an exciting opportunity for an enthusiastic, self-motivated individual to work in a fast paced environment with a growing, progressive organisation. 
As a Compliance Officer your key functions will include: 
• Collection, analysis and interpretation of information from a wide range of sources; 
• Critical analysis of external organisations' processes and procedures; 
• Observation/assessment of road works sites and associated reinstatements; 
• Preparation of compliance reports;  
An essential part of this role is site visits, involving travel throughout Scotland. A driving licence is therefore required as many locations are beyond public transport and you will be expected to drive to these locations. 
The post holder will be required to work both as part of a team, and also independently, with delegated responsibility for managing and delivering elements of the work within a framework. Elements of the role will also require a proportion of lone working
This is a permanent position. 
The deadline for applications is 19 November 2023.
Salary £35,196 - £40,246 - B2 (£35,867 - £41,013 from 1 January 2024).
For further details and instructions on how to apply please click on the link below;
Compliance Officer (2 posts) - 353277 | Scottish Road Works Commissioner | myjobscotland
Compliance Officer Documentation | Scottish Road Works Commissioner
Note to Editors
Kevin Hamilton took up the post of Scottish Road Works Commissioner in November 2020.
The post of Commissioner was established under the Transport (Scotland) Act 2005 to improve the planning, co-ordination and quality of road works throughout Scotland. The Commissioner monitors performance and promotes good practice across both utility companies and roads authorities (Councils for local roads and Transport Scotland for the trunk road network).
Contact:
Office of the Scottish Road Works Commissioner
Tel: 0131 244 9936
Email:enquiries@roadworks.scot