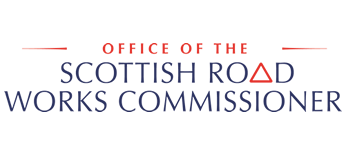 Transport Scotland and its operating companies are running a campaign to tackle road worker abuse following a survey of staff working on Scotland's trunk roads. 
Kevin Hamilton, Scottish Road Works Commissioner said:
"I wholeheartedly support this campaign to eradicate the abuse of staff working on our roads.  Road work staff undertake essential works to provide, improve and maintain infrastructure that we all depend on.  Like everyone else, they should not have to accept abuse or threats in the workplace and have a right to be treated with respect and return home safely from their work.  I would encourage all organisations involved in road works to adopt a zero tolerance approach to road worker abuse and to have appropriate measures in place to support staff and report issues to the appropriate authorities."
For full details of the campaign, click the following link:-
Tackling Roadworker Abuse (transport.gov.scot)
If you require any further clarity on the content of the attached please contact enquiries@roadworks.scot. The SRWC team are all working from home and your enquiry will be answered as soon as possible.
Note to Editors
Kevin Hamilton took up the post of Scottish Road Works Commissioner in November 2020.
The post of Commissioner was established under the Transport (Scotland) Act 2005 to improve the planning, co-ordination and quality of road works throughout Scotland. The Commissioner monitors performance and promotes good practice across both utility companies and roads authorities (Councils for local roads and Transport Scotland for the trunk road network).
Contact:
Office of the Scottish Road Works Commissioner
Tel: 0131 244 9936
Email:enquiries@roadworks.scot