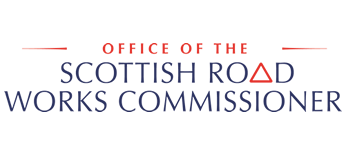 Training for the Scottish Road Works Register is arranged to be held quarterly.
A set of one-day training courses are scheduled for the following dates:
| | | |
| --- | --- | --- |
| Date | Course Name | Target Audience |
| Tuesday 5 February | SRWR for Roads Authorities | New Roads Authority Users |
| Wednesday 6 February | SRWR for Promoters | New Works Promoter Users |
| Thursday 7 February | SRWR Advanced Noticing | Experienced SRWR Users |
Both the introductory workshops explain how to submit new works notices and their status updates in line with current regulations and recommendations. The SRWR for Promoters workshop is also appropriate for new Roads Authority users who are only concerned with recording and updating works through their life cycle. The SRWR for Roads Authority course additionally covers the role of Roads Authorities in monitoring and coordinating works. Please note the prerequisites specified within the Course Definition which are essential for delegates to derive maximum benefit from the training.
The specialised course SRWR for Advanced Noticing will clarify the rules and procedures surrounding some of the more complex aspects of works noticing and illustrate how they are implemented on the Scottish Road Works Register using Symology's Insight. The course is intended for Roads Authorities and Statutory Undertakers and is applicable to those who have previously attended the introductory course and require specific instruction on the operation of Advanced Notices. This workshop is not suitable for new users.  Please note the prerequisites specified within the Course Definition, which are essential for delegates to derive maximum benefit from the training.
Training will take place in Symology's offices at Glenbervie Business Centre, Glenbervie Business Park, Larbert FK5 4RB. There will be a charge of £265 payable to the Scottish Road Works Commissioner (note this charge is outwith the scope of VAT) per delegate for these courses. 
Please note that the Scottish Road Works Commissioner will only accept bookings from organisations with a previously arranged credit agreement, and then only on confirmation that a purchase order has been raised. If you do not have a credit agreement in place please contact the Commissioner's office on 0131 244 9936, or by email to enquiries@roadworks.scot in advance of making a booking. Once the booking is confirmed, the requesting organisation will be charged for the course place by the Commissioner, even if the delegate fails to attend.
The SRWR website (https://live.srwr.scot) provides further details of the courses, available places and booking facilities. Please note a user name and password are required for access to the booking site. Places will be reserved on a first come, first served basis. Further courses may be arranged, so it is very important to record your potential need for the courses even if you are unable to book one of the current places. By completing the "additional places required" section of the booking form, you will give us an indication of the number of courses we need to organise in the future.
In order for us to complete arrangements for these courses, please make your booking by Friday 25 January 2019.
Note to Editors
Angus Carmichael took up the post of Scottish Road Works Commissioner in September 2015 and has over 40 years experience in this sector.
The post of Commissioner was established under the Transport (Scotland) Act 2005 to improve the planning, co-ordination and quality of road works throughout Scotland. The Commissioner monitors performance and promotes good practice across both utility companies and roads authorities (Councils for local roads and Transport Scotland for the trunk road network).
Contact:
Office of the Scottish Road Works Commissioner
Tel: 0131 244 9936
Email:enquiries@roadworks.scot