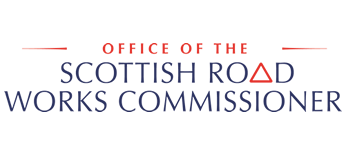 We are seeking applications for a Policy and Quality Manager within the office of the Scottish Road Works Commissioner. The next few years will see significant change within road works regulation and the powers of the Commissioner. The post holder will play a key role in developing and shaping the future of road works regulation in Scotland.
This is an exciting opportunity for anyone with excellent communication skills, an interest in developing policies and who enjoys building and maintaining positive working relationships with stakeholders.
You will be working in a small friendly team and offered a varied interesting workload supporting the Scottish Road Works Commissioner from an office based at Saughton House, Edinburgh, EH11 3XD. Staff are currently working from home but we intend to move to a hybrid home/office working model in due course.
This is a permanent position. 
Salary £39,659 - £47,485 per year.
For further details and instructions on how to apply please click on the link below;
Policy and Quality Manager - | Scottish Road Works Commissioner | myjobscotland
Note to Editors
Kevin Hamilton took up the post of Scottish Road Works Commissioner in November 2020.
The post of Commissioner was established under the Transport (Scotland) Act 2005 to improve the planning, co-ordination and quality of road works throughout Scotland. The Commissioner monitors performance and promotes good practice across both utility companies and roads authorities (Councils for local roads and Transport Scotland for the trunk road network).
Contact:
Office of the Scottish Road Works Commissioner
Tel: 0131 244 9936
Email:enquiries@roadworks.scot