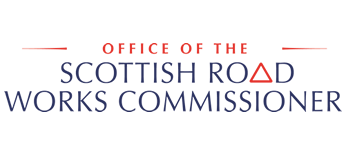 Following the sad news of the passing of Her Majesty Queen Elizabeth II, the State Funeral will be held on Monday 19 September at 11am in London.
There is no obligation on organisations to suspend road works during the National Mourning period. Depending on the nature and location of their works, some works promoters may wish to consider closing or postponing works, especially on the day of the State Funeral, however this is at the discretion of individual organisation. Further details of ceremonial events associated with the State Funeral will be made available in due course on www.gov.scot.
Whilst there are no requirements to defer/cancel planned works on the day of the funeral, I would ask as a mark of respect that any road works being carried out be suspended at 11am for the duration of the service.
There may be requests to expedite works around various locations associated with ceremonial or commemorative events. These should be actioned in conjunction with the road works authority wherever possible.
As the day of the State Funeral has been designated a national bank holiday, road works authorities are asked to be reasonable in their issuing of Fixed Penalty Notices as a result of noticing failures over the weekend and bank holiday.
Kevin Hamilton
Scottish Road Works Commissioner
14 September 2022
Note to Editors
Kevin Hamilton took up the post of Scottish Road Works Commissioner in November 2020.
The post of Commissioner was established under the Transport (Scotland) Act 2005 to improve the planning, co-ordination and quality of road works throughout Scotland. The Commissioner monitors performance and promotes good practice across both utility companies and roads authorities (Councils for local roads and Transport Scotland for the trunk road network).
Contact:
Office of the Scottish Road Works Commissioner
Tel: 0131 244 9936
Email:enquiries@roadworks.scot