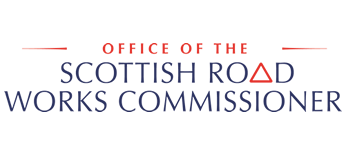 HAUC(UK) App Launch Dec 2020
The app, known as the HAUC(UK) app, will give individuals and organisations instant access to safety checklists, the current version of the 'Red Book' and the latest industry safety alerts and messages, including COVID-19 guidance whether they're working in the office or in the field. More importantly it will also establish a communications link to those undertaking the works on the ground. The launch is by way of the short video, see below
And Co-Chair of HAUC(UK) in promoting the app  https://player.vimeo.com/video/490805838
The Red Book is the informal name for 'Safety at Street Works and Road Works - A Code of Practice'. This Code provides definitive authoritative guidance for signing, lighting or guarding street works and road works on the UK's highways and roads (with the exception of motorways and any dual carriageways with a speed limit of 50 mph or more).
The Code is already available online and widely shared among contractors and organisations, but the new HAUC(UK) app will make it possible for operatives to easily access an interactive checklist, a simple, searchable copy of the Red Book, and updates and advice from HAUC(UK) whilst on the job or preparing for works.
Since 1986, HAUC(UK)'s aim has been to ensure that processes, systems and legislation do not hamper the public, who still need to travel while essential works are going on, nor act as a barrier to the men and women involved in carrying out those works.
Chief Executive Officer of JAG(UK) and Joint Chair HAUC(UK) said:
"As an organisation, HAUC(UK) is totally focused on delivering the best possible support to the industry and to continuously improve the tools we provide to people carrying out works on the highway. The Red Book is the official guide for everyone out in the field who is responsible for making street and road works safe, but we knew there had to be a better way to help people access its content. To that end, we have developed the HAUC(UK) app. Once it's downloaded onto a laptop or a smartphone, the app will work offline, but updates as soon as it has a signal or a connection to WiFi. This app development means all operatives, managers, everyone who's involved in street and road works have access to all the latest safety guidance 'in their pocket', wherever they're working, what's more the checklists in the app are accessible night and day, important when alerts about COVID-19 are being regularly issued."
Note to Editors
Kevin Hamilton took up the post of Scottish Road Works Commissioner in November 2020.
The post of Commissioner was established under the Transport (Scotland) Act 2005 to improve the planning, co-ordination and quality of road works throughout Scotland. The Commissioner monitors performance and promotes good practice across both utility companies and roads authorities (Councils for local roads and Transport Scotland for the trunk road network).
Contact:
Office of the Scottish Road Works Commissioner
Tel: 0131 244 9936
Email:enquiries@roadworks.scot