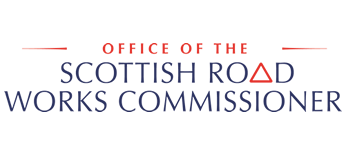 The Scottish Road Works Commissioner has taken the decision to delay the planned software upgrade to the Scottish Road Works Register due to take place on 6 April 2020. He has circulated the following statement to the road works community.
"Following discussion with the provider of the Scottish Road Works Register (SRWR), I have decided to postpone the planned 6 April 2020 major upgrade to the SRWR for an initial period of 3 months. This period will remain under review and will be adjusted forwards or backwards as the developing situation becomes clearer.
The coronavirus introduces risks and unknowns into the upgrade to the SRWR. Deferring implementation reduces these risks.
In the interim, I would strongly encourage all organisations to continue with e-Learning and testing the system to familiarise themselves.
I am extremely grateful for your understanding and patience during this challenging period.
Angus Carmichael
Scottish Road Works Commissioner"
Note to Editors
Angus Carmichael took up the post of Scottish Road Works Commissioner in September 2015 and has over 40 years experience in this sector.
The post of Commissioner was established under the Transport (Scotland) Act 2005 to improve the planning, co-ordination and quality of road works throughout Scotland. The Commissioner monitors performance and promotes good practice across both utility companies and roads authorities (Councils for local roads and Transport Scotland for the trunk road network).
Contact:
Office of the Scottish Road Works Commissioner
Tel: 0131 244 9936
Email:enquiries@roadworks.scot