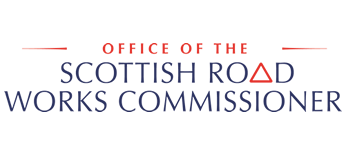 The Commissioner has today issued a letter to all undertakers and authorities carrying out road works in Scotland, reminding them of what he considers good practice as described in the relevant Codes of Practice and RAUC(S) Advice Notes in terms of section 17(4)(b) of the Transport (Scotland) Act 2005.
To view a copy of the letter please click the following link: 
Commissioner Good Practice Guidance | Scottish Road Works Commissioner
Note to Editors
Kevin Hamilton took up the post of Scottish Road Works Commissioner in November 2020.
The post of Commissioner was established under the Transport (Scotland) Act 2005 to improve the planning, co-ordination and quality of road works throughout Scotland. The Commissioner monitors performance and promotes good practice across both utility companies and roads authorities (Councils for local roads and Transport Scotland for the trunk road network).
Contact:
Office of the Scottish Road Works Commissioner
Tel: 0131 244 9936
Email:enquiries@roadworks.scot