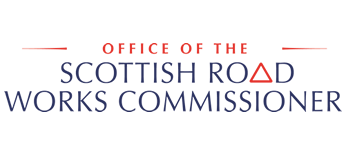 On 11 June 2018 a new Transport (Scotland) Bill was introduced in the Scottish Parliament. It can be found at the following link:
http://www.parliament.scot/parliamentarybusiness/Bills/108683.aspx
Speaking with Transport Scotland on the subject of road works within the Bill, Scottish Road Works Commissioner Angus Carmichael had this to say:
 "I welcome the introduction of the Transport Bill today and particularly support the principle of getting road works right first time.  For many years, Scotland has had a national register of road works which has improved our ability to plan, co-ordinate and monitor the performance of organisations undertaking road works.  I am therefore particularly pleased that the changes proposed in the Bill will further  improve the quality of the information placed on the Scottish Road Works Register.
 These improvements will not only benefit roads authorities and utility companies, but will benefit the travelling public, public transport operators and road hauliers through the availability of improved information to inform journey planning."
Note to Editors
Angus Carmichael took up the post of Scottish Road Works Commissioner in September 2015 and has over 40 years experience in this sector.
The post of Commissioner was established under the Transport (Scotland) Act 2005 to improve the planning, co-ordination and quality of road works throughout Scotland. The Commissioner monitors performance and promotes good practice across both utility companies and roads authorities (Councils for local roads and Transport Scotland for the trunk road network).
Contact:
Office of the Scottish Road Works Commissioner
Tel: 0131 244 9936
Email:enquiries@roadworks.scot